An excellent job platform designed for the recruitment area and helps to connect employers with open vacancies and applicants.
For job seekers this platform provides ability to search fast with different types of filters and criteria, the possibility to subscribe for new posting about jobs, corporate events and career advices.
The platform lets the companies crawl job vacancies automatically.
In addition there is a blogging part with Career Magazine and HR Insight.
The platform has its own analytics system and integration with Google Analytics.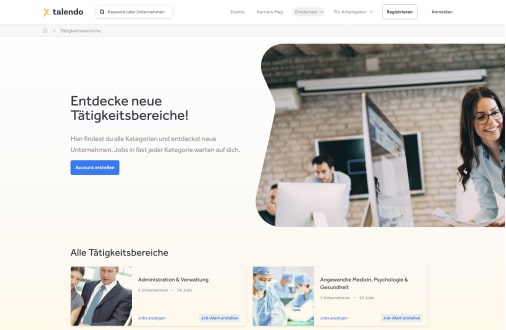 https://talendo.ch
Stage

In Production

Location

Switzerland

Team

9 experts

Duration

3 years
The biggest Job Platform for Students & Graduates in Switzerland.
TECHNOLOGIES
TECHNOLOGIES
rails
react
js
postgres
redis
kubernetes
ElasticSearch
sidekiq
heroku
helm
circleCI
googlecloud
docker
prometheus
grafana