We would love to share with you our values, company life, achievements and everything that makes us what we are
Our Company
Being on the market since 2009, we have managed to gain the trust and respect from our clients. Long-term relationships and happy customers have always been one of our main goals.
Our STRONG mission is to make our customers and their business STRONGer.
We are ready to transform your ideas into STRONG market-ready solution and support you at all stages.
In addition to software development we can also suggest business analysis, UI/UX design, project management, test automation, training and infrastructure management services.
We build our company on a strong foundation of core values and success of our clients.
Our skills and knowledge are strong but flexible to meet any challenge on the way to realizing of any your idea.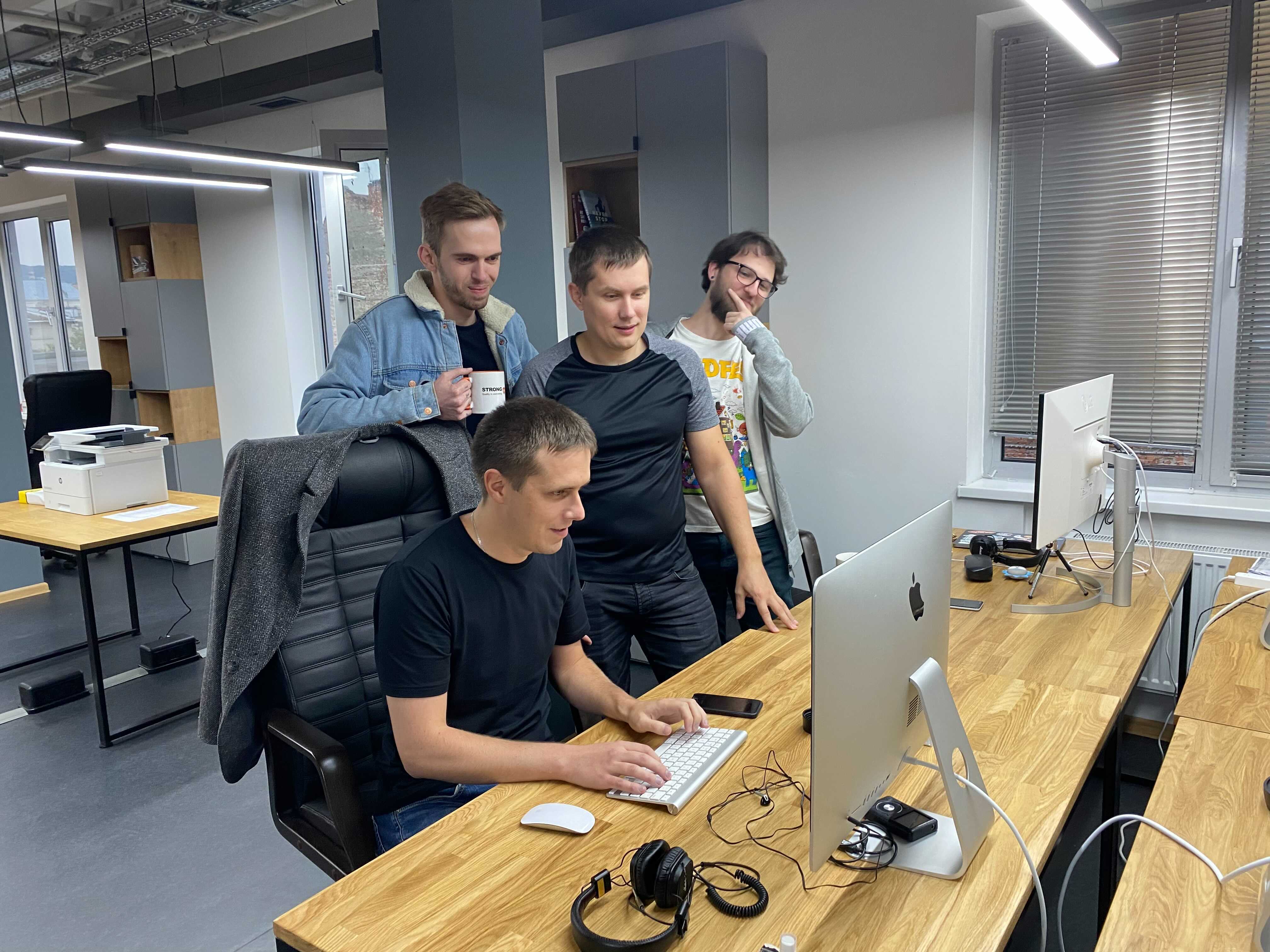 Our values are our motto. This is how we remain the best in achieving our mission. It is a unifying force that determines who we are, what we strive for and how we delight our customers.
StrongSD makes quality a habit.
OUR VALUES
Visibility and Control
We are convinced that transparency with clients, partners and employees is a fundamental point to create great products.
Quality
For our company quality is not an act, it is the STRONGest habit. We are passionate about the quality in everything.
Deadlines
It's not the date when your project ends, its a happy moment of your product birth.
Flexibility
We help the businesses leverage their strong sides and assist them with delivering great products.
100% Delivery
We deliver 100% market-ready solutions and are always determined to build productive long-term business relationship.
Partnership
By the end of the project our clients get a market-ready product and a reliable partner for many year in the future.
years
in business

completed
projects

customers

offices

team
members
What we do
We build solutions that solve your business gain, respond market needs and follow the latest digital trends.
SERVICES
Contact

Us

Tell us the idea and we will find the way how to transform it into your business goal.